RapidSpell Web v3.3.0 .NET
Add multilingual spell check functionality and value into ASP.NET Web applications with a couple of lines of code. RapidSpell Web provides ASPNET developers and designers with a cross browser (and multi client platform) server control that requires no client installation, no special security settings and as much programmatic flexibility as you want. Written for .NET in C#, RapidSpell Web includes 2 interfaces, an inline highlighter and a fast (no post back) dialog interface. Includes 5 English dictionaries, including 140,000 word U.S + U.K. dictionaries (separate and combined), plus Canadian and Australian English. Non-English dictionaries are also available.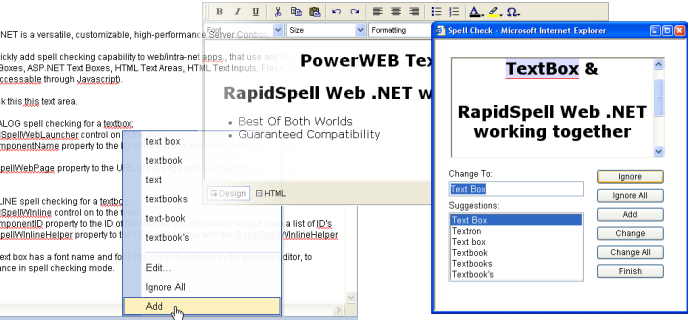 Опубликовал admin
8 Июн, Четверг 2006г.
---